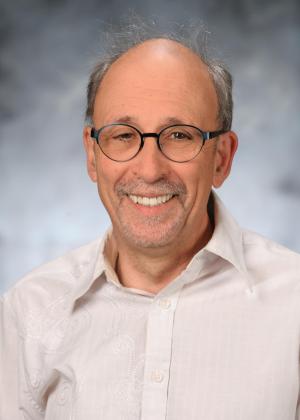 Mattanjah de Vries is a distinguished professor at UCSB (2018-current) who has researched here since 2000 and was previously at Herbew University of Jerusalem, IBM, and the University of Maryland. He has a B. Sc from the Univeristy of Amsterdam (1971), a M. Sc. from Hebrew University (1975) and a Ph.D. in Chemical Physics (1980). 
Dr. de Vries has focused his career on discovering a photochemical motivation for the selection of the canonical nucleobases in an early earth. He lead the early years of the field by being one of the first people to see many of the canonical nucleobases in the gas phase when many others thought it an imposible task. He has continued to publish impactful papers in the field of origin of life expanding on this theory and elucidating the photochemical differences between the canonical and alternative nucleobases. 
As a PI, Mattanjah is incredibly supportive of his graduate students allowing them to persue many other interests as seen by the diversity of projects relating to art and archaeology. By nature, de Vries is highly collaborative and almost all of his projects involve someone from outside of the department and often outside of the field of chemistry. The lab environment he fosters creates a truly relaxed atmosphere where doing physical chemistry can really be enjoyed. 
-written by his graduate students 
Awards & Professional Memberships
Special Appointed Professor, Tokyo Tech University, 2019
Fellow Royal Society of Chemistry, 2018
Fellow AAAS 2008
Humbolt Research fellowship for lifetime achievement, 2003
Guest Editor European Journal of Physics, 2002
Guest Editor Journal of the Israeli Chemical Society 2000
Guastalla Fellow 1997-2000.
Member Farkash Center for Light Induced Processes, Jerusalem 1997-2000
Member James Frank Institute, Jerusalem 1997-2000
IBM Outstanding Technical Achievement Award 1996
IBM Outstanding Innovation award 1992
Member Executive Committee Western Spectroscopy Association.1990-1993
IBM Invention Achievement Award 1990
Member American Chemical Society
Member American Physical Society
Member American Association for the Advancement of Science
Tel: (805) 893-5921
Fax: (805) 893-4120
Office: Chemistry 4221
devries@chem.ucsb.edu